Event report • Committees • Networking
FACC-PNW joins local chambers at All-Chamber After Hours 2019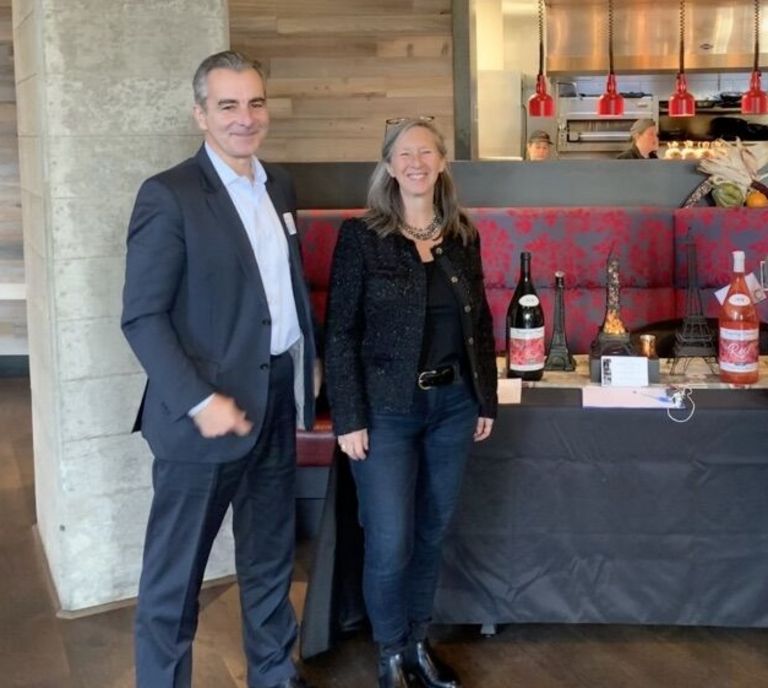 FACC-PNW Deputy Director Eric Beaulieu and Networking Committee Chair Huguette Marsicano attract crowds with wine bottle-covered table!
On Thursday, October 10, the FACC-PNW team joined over 13 other local chambers of commerce and business organizations at the 15th annual All-Chamber After Hours. Hosted by the Seattle Metropolitan Chamber of Commerce at Maslow's by Fare Start, the event was attended by 300+ professionals from a range of sectors: hospitality, food, technology, law, trade, marketing, and more.
With the re-launch of our own Le Networking Committee well in the works, we benefited from this wonderful opportunity to spread the word about what our Chamber does and bolster enthusiasm for our upcoming fundraiser event, the 27th Annual Beaujolais Nouveau Wine Festival. Pro-tip: if you decorate your table at an event with wine bottles, everyone will want to come and learn more about who you are and what you are doing!