Join Seattle Petanque Club for their 24th Annual Jouval Petanque Tournament! RSVP required by August 13th.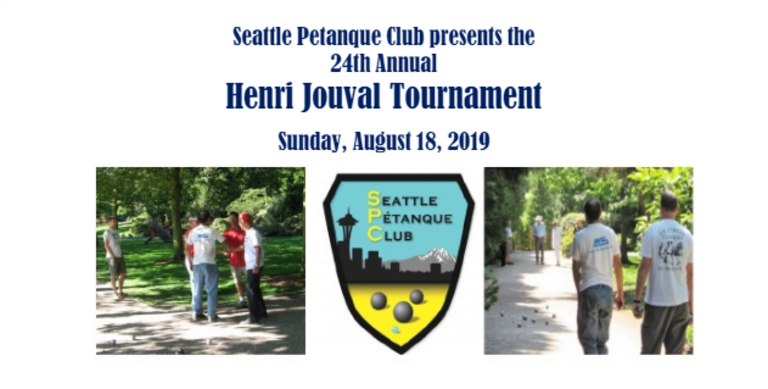 Seattle Petanque Club presents ​the 24th annual Henri Jouval Petanque Tournament on Sunday, August 18, 2019.

Format: open select doubles
Scoring: Swiss System
3 qualifying games in the morning. Playoffs (concours and consolante) in the afternoon.

Participation: open to all players regardless of FPUSA affiliation
Entry fee: $40.00 per team
Cash prizes for 1, 2, 3rd place concours and 1st-2nd place consolante

Location: Bellevue Downtown Park (10201 NE 4th St, behind Alvin Goldfarb Jewelers)

Sign-in: 9:00 AM
Tournament Start time: 9:30 AM

SPC will provide a continental breakfast of coffee and pastries in the morning, and pizza and drinks for lunch.

Please RSVP by August 13 to: John Hunt, (425) 503-5273​, or visit the Seattle Petanque Website to download and return the RSVP form.