Join us for this free festival celebrating French-speaking cultures. This year will be the 11th edition of this popular event.
Now in its eleventh year, Seattle's French Fest is a part of the Seattle Center's FESTÁL cultural event series. This free, public festival celebrates the diversity of the traditions, ideas, dialects, and more, that comprise these Francophone (French-speaking) cultures from around the world. It draws its inspiration from "International Francophonie Day," organized in over 100 countries every March, to celebrate the diversity of French-speaking cultures and traditions.
French Fest is organized by the nonprofit organization, France Education Northwest, with the support of Seattle Center FESTÁL, the French-American Chamber of Commerce of the Pacific Northwest, in partnership with the Consulate General of France in San Francisco, the Consulate General of Canada in Seattle and the Swiss Honorary Consulate in Seattle. With the support of the Consulate General of Canada and the Delegation of Quebec in Los Angeles, we are pleased to introduce you to this year's MC, Frédéric Choinière. We are thrilled to have him here representing a part of the francophone community!
As this year's Master of Ceremonies, we're happy to welcome back the very popular comedian from Montreal, Frédéric Choinière. The festival line-up also includes :
cooking demos with French Chocolatier Anne-Laure Ropars from Wild Peaks Chocolates, Laurence Boris, a French Pastry Chef, and Chef Didier Poirier.
wine tastings with Résonance, Cépaé, French Cider and Spirits, and the Princess & Bear
film screening, music and dances, choirs, conferences and fun activities for adults and children.
Participating on the day are many of the region's francophone schools, non-profit organizations, food vendors, local businesses.
By entering the raffle, you even have the chance to win a trip for two to Tahiti thanks to our sponsors Air Tahiti Nui and Tahiti Tourism.
Schedule
Sunday 19 March 2023
11:30 - 12:00
OFFICIAL OPENING

Frédéric Jung, General Consul of France in San Francisco

Christopher Weissberg, Member of the
Parliament for the French Living in North America

Nathalie Beaudoin, Consul and Program Manager, Foreign Policy and Diplomatic Service | Consulate General of Canada

Darijo Bošnjak, Acting Director of Workforce and Talent Development | Québec Trade Office in Silicon Valley

Philippe Goetschel, Honorary Consul of Switzerland in Seattle

Frédéric Choinière, Master of Ceremonies
12:00 - 17:00
Check our full program here: https://www.faccpnw.org/fileadmin/cru-1678454667/usa-seattle/user_upload/FF_2023_-_Schedule.pdf
French Fest Sponsors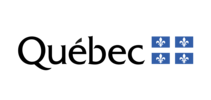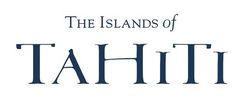 Event Location