How to remain close to your consumers when your stores are impacted?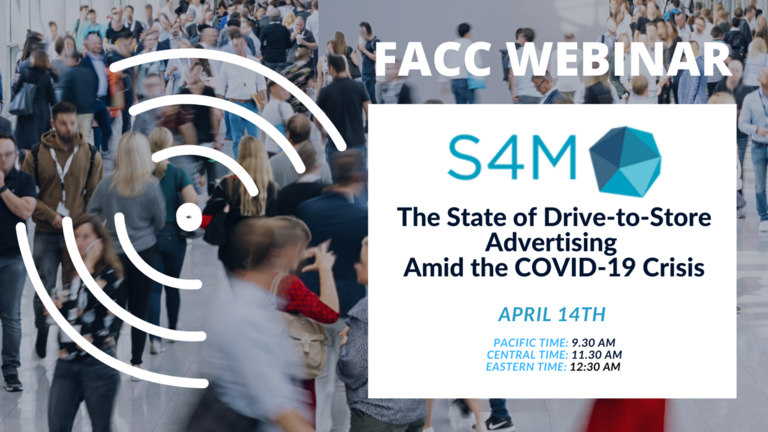 Discussion:
As marketers' ability to understand a context in real-time has evolved, it has powered innovation and helped to push the industry forward.
In this webinar, Stan Coignard, Americas CEO and Co-Founder at S4M will provide an overview of the drive-to-store advertising industry with a focus on how to best advertise and communicate with your customers during the unprecedented COVID-19 crisis.
Stan will also share how brands can leverage location data to better advertise and ultimately develop strategies to remain prepared for the post-crisis period when they can return to driving more consumers into their stores.
Speaker:
Stan Coignard, America's CEO and Co-Founder, S4M
Stan Coignard serves as S4M America's CEO and has been an executive board member since 2012. As America's CEO, Stan oversees S4M's operations in the US, Canadian and LATAM Markets. With more than 12 years of experience and entrepreneurship in the digital and mobile ecosystem, he is recognized as a top influencer in the field. His career highlights include Managing Director at Isobar for the Mobile Media activity where he helped multinational brands such as Kellogg's, Adidas, Coca-Cola, and L'Oréal define their strategies.
In 2018, Stan launched S4M Speakeasy, a unique think tank bringing together shopper marketing thought leaders to experience free-flowing discussions on current industry challenges. Stan is also the French Tech Miami Lead.
Register | View all FACC Miami events!