Communication - Press Tourisme - Loisir - Culture
Frédéric Choinière Returns to French Fest!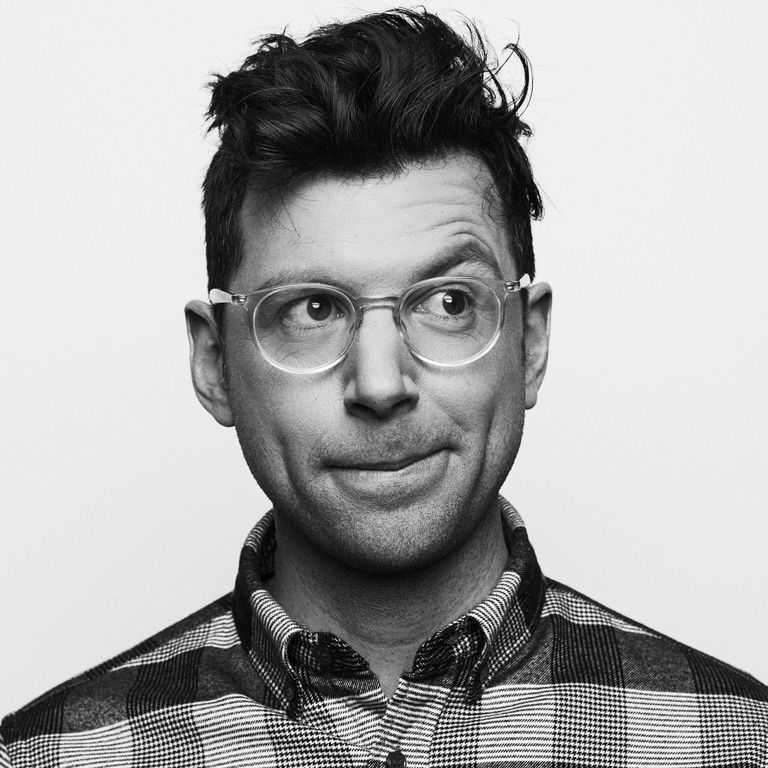 For the second year in the row, Canadian TV Personality, host and reporter Frédéric Choinière will act as Master of Ceremonies for Seattle's French Fest.
Frédéric Choinière is a host and reporter who cultivates a wide and eclectic range of interests, a perky face who always manages to find the right tone to unite an audience.
He tackles endless societal issues with journalistic rigor, and a taste for adventure, in immersive documentary projects such as Bi*—Bilingualism—the great Canadian utopia? (ICI télé) and Ma vie Made in Canada (Unis TV), where he explored the limits and limitations of economic patriotism while attempting to live exclusively with non-imported, Canadian-made products. It is with this well-informed, guinea pig-like approach that he also took on various challenges to reduce his environmental impact in the series Les Verts contre-attaquent (Télé-Québec). Whether he is hosting a show on pan-Canadian current affairs (Couleurs locales, Unis TV), helping consumers make responsible and enlightened choices (Ça vaut le coût, Télé-Québec), or dissecting the topic of the day on radio shows (ICI Première), Frédéric likes to say that one of the nicest perks of his job is free, continuing education!
All of the above enables and liberates his child's heart. He is as mesmerized as the five grade pupils he works with when they watch in slow motion the experiments they just conducted in front of a high speed camera (Vite pas vite, ICI télé). And he will never shy away from donning ridiculous costumes and wigs to play characters in wacky skits (Volt, TFO), always striving to find ways to ignite curiosity and stimulate creativity among the young audience who will shape tomorrow's society.
His studies and professional endeavours led him to settle his abodes in France, Brazil, and in the United States. Now based in his hometown, Montreal, he keeps collaborating with people from various regions of the country and abroad to develop new projects.
---
Frédéric Choinière est un communicateur aux goûts éclectiques, un fier Bi* qui tente inlassablement de devenir plus Vert et qui avec sa bouille sympathique sait toujours trouver le bon ton pour rassembler le public.
Il aborde mille et un enjeux de société en plongeant avec toute sa rigueur journalistique et son goût de l'aventure dans des projets documentaires immersifs tels que Bi* - Bilinguisme, la grande utopie canadienne? (ICI télé) et Ma vie Made in Canada (Unis TV) où il a exploré les limites du patriotisme économique en tentant de vivre exclusivement avec des produits fabriqués au pays. C'est avec cette même approche du cobaye bien informé qu'il a relevé différents défis pour réduire son impact environnemental, dans la série Les Verts contre-attaquent (Télé-Québec). Il voit son travail comme une opportunité d'éducation permanente, qu'il anime un plateau d'émission d'affaires publiques pancanadiennes (Couleurs locales, Unis TV), s'entretienne de consommation responsable et éclairée (Ça vaut le coût, Télé-Québec) ou décortique le sujet du jour en chronique (notamment à la radio de ICI Première).
Tout ça ne l'empêche pas de conserver son cœur d'enfant, au contraire! Il sait s'émerveiller devant la magie du ralenti avec des élèves du primaire (Vite pas vite, ICI télé) et enfiler costume et perruque douteuse pour des sketchs décalés (Volt, TFO). Bref, il estime qu'il n'y a pas d'âge pour stimuler la créativité et la curiosité du public jeunesse qui formera la société de demain.
Ses études et projets professionnels l'ont amené à installer ses pénates en France, au Brésil et aux Etats-Unis. C'est maintenant de son Montréal natal qu'il collabore avec des gens de différentes régions et pays pour bâtir de nouveaux projets.
---
Photo credit (above): Andréanne Gauthier