Events • Partners Tourisme - Loisir - Culture
The 1st Comic Arts Festival In Seattle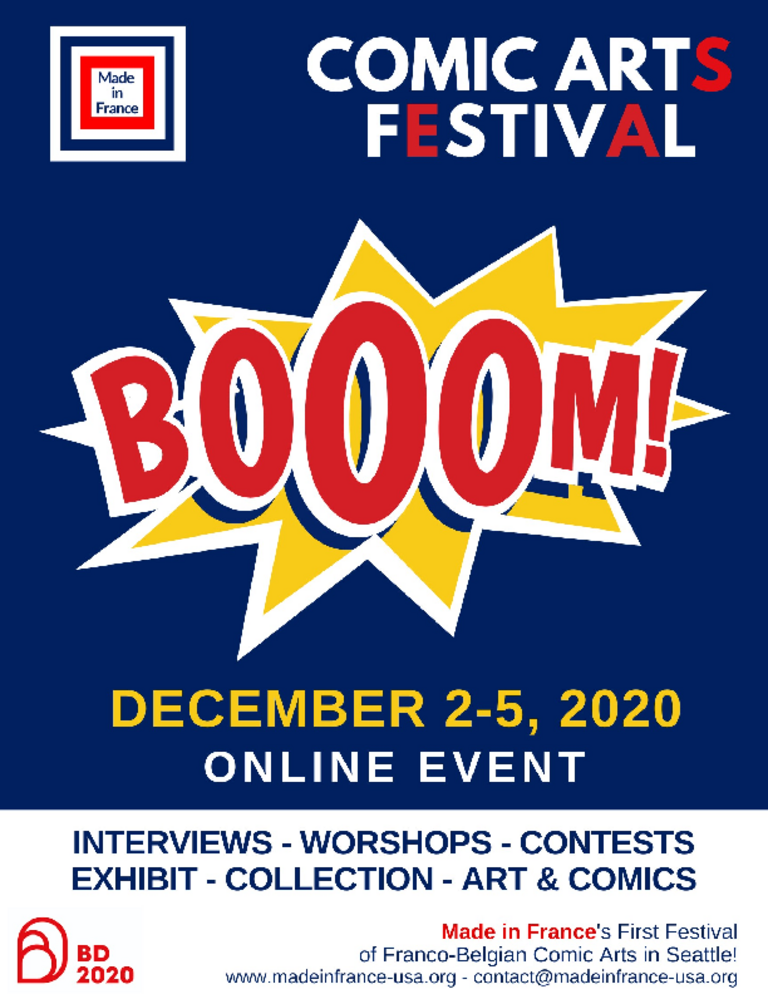 Interviews - Workshops - Contests - Exhibit - Collection - Art & Comics Free online events in French
BOOOM!
FACC-PNW and FEN are proud partners of the first Seattle Comic Arts Festival organized by Made in France from December 2nd to 5th.
Headliner: Jean Bastide, cartoonist of the comic book series Bill and Buddy
On the program: workshops, conversations, exhibitions, contests and a whole bunch of surprises around comics. There will be something for all ages!
100% online event, fun and free.
Program and Registration: https://www.madeinfrance-usa.org/bd
BOOOM!
FACC-PNW et FEN sont de fiers partenaires du premier Festival de la Bande Dessinée de Seattle organisé par Made in France du 2 au 5 décembre 2020.
Invité vedette : Jean Bastide, dessinateur de la série BD Boule et Bill
Au programme : ateliers, rencontres, expos, concours et tout un tas de surprises autour de la BD. Il y en aura pour tous les âges !
Evénement 100% en ligne, ludique et gratuit.
Programme et Inscriptions : https://www.madeinfrance-usa.org/bd